The project constructed a new 6.0 mgd membrane water treatment facility to treat river water to meet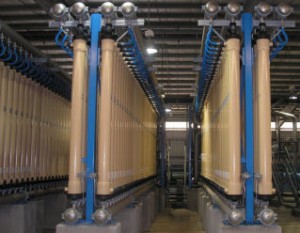 surface water treatment rule requirements. The process uses as unique membrane backwash recovery system that increased the overall process recovery to greater than 98 percent.
Capacity: 6 mgd
Technology: Microfiltration
SPI Role:
SPI prepared the conceptual design and process evaluation, guided the membrane system pilot testing, developed the membrane procurement documents and assisted with the procurement of the membrane equipment, and reviewed detailed plans and specifications for the complete membrane system.