The project was completed in 1999 and was a first of its kind in Arizona to utilize Microfiltration and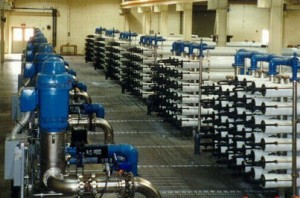 Reverse Osmosis to manage and maximize the water resources of the City. The treatment system reclaims tertiary effluent to a Class A+ water quality for irrigation of golf courses. Additionally, the system treats reclaimed effluent with MF and RO for subsequent injection into vadose zone wells. The facility also treats Central Arizona Project (CAP) canal water for aquifer storage and recovery.
Capacity: 12 mgd MF, 8.5 mgd RO
Technology: Microfiltration, Reverse Osmosis
SPI Role:
SPI provided pilot testing, MF procurement, concept design and detailed design of the RO system, construction administration, startup, as well as training and operations support.