West Basin Municipal Water District (West Basin) is an innovative public agency that provides drinking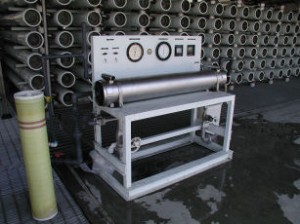 and recycled water to its 185-square mile service area. To protect its local groundwater basin from seawater intrusion, West Basin provides water for injection into the South Bay's seawater barriers.
Capacity: 33.6 mgd MF, 29.2 mgd RO
Technology: Microfiltration and Reverse Osmosis
SPI Role:
SPI has provided membrane performance assessment and process optimization services since the late 1990's. SPI has assisted with pilot and demonstration testing in areas such as pretreatment chemical optimizaton and RO membrane replacement qualification. SPI has also assisted with membrane cleaning optimizations and improvements, training operations staff, and many other areas of troubleshooting their membrane treatment facilities.