Yucaipa Valley Water District Regional Water Filtration Facility
The initial capacity of the YVRWFF is 12 mgd with site layout designed to expand to a capacity of 36 mgd.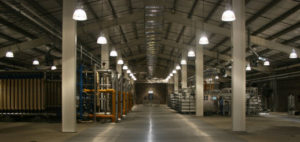 The facility consists of microfiltration and partial nanofiltration. This combination of treatment allows the District to maintain a free chlorine residual in its distribution system and avoid the operation and maintenance issues associated with the installation of ammonia feed systems at the District well sites.
Capacity: 12 mgd
Technology: Microfiltration, Nanofiltration
SPI Role:
SPI developed procurement documents for the membrane filtration system and the oversaw microfiltration and "loose" nanofiltration pilot testing. SPI led the process design of the MF/NF treatment facilities and ancillary equipment as well as the NF system. SPI has been retained to provide process monitoring and optimization support